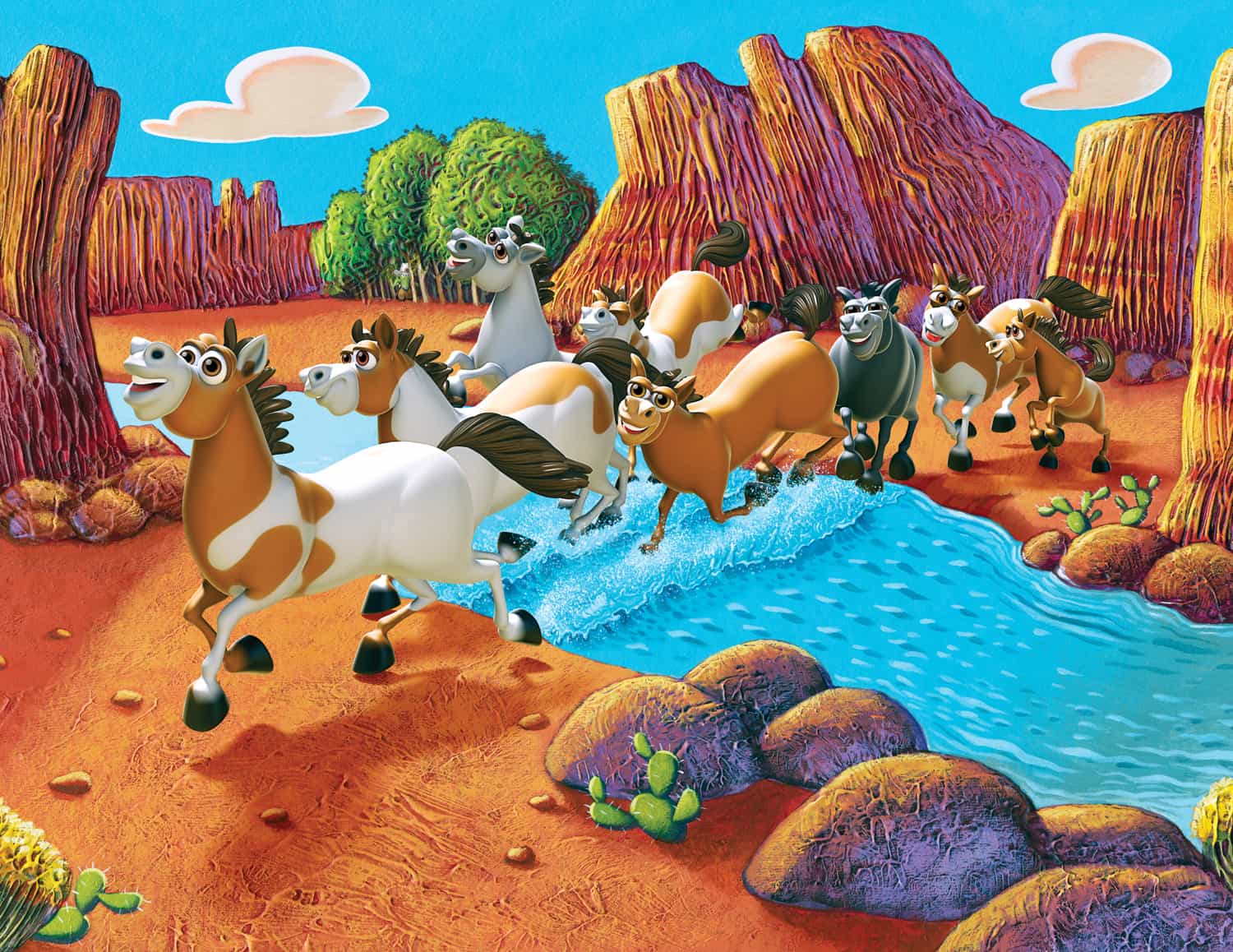 Why choose a
Pediatric Dentist?
All dentists are doctors of oral health. The difference between a pediatric dentist and general dentist are explained by their education, years of training and type of training related to child development.
A pediatric dentist has two to three years of specialty training following dental school and limits his/her practice to treating children only.
Pediatric dentists are primary and specialty oral care providers for infants and children through adolescence, including those with special health needs.
Difference between a Pediatric Dentist and Family Dentist?
The difference between a pediatric dentist and a family dentist or general dentist who sees kids hinges on education and experience in dealing with and treating the oral healthcare issues of children, from infants through their teenage years. A general dentist typically completes an undergraduate degree, then goes on to complete four years of dental school to become a dentist, Doctor of Dental Surgery (DDS) or Doctor of Dental Medicine (DMD). In order to become a pediatric dentist, a general dentist must then complete a minimum of 2 years of full-time residency training in all manners of pediatric dentistry and surgery.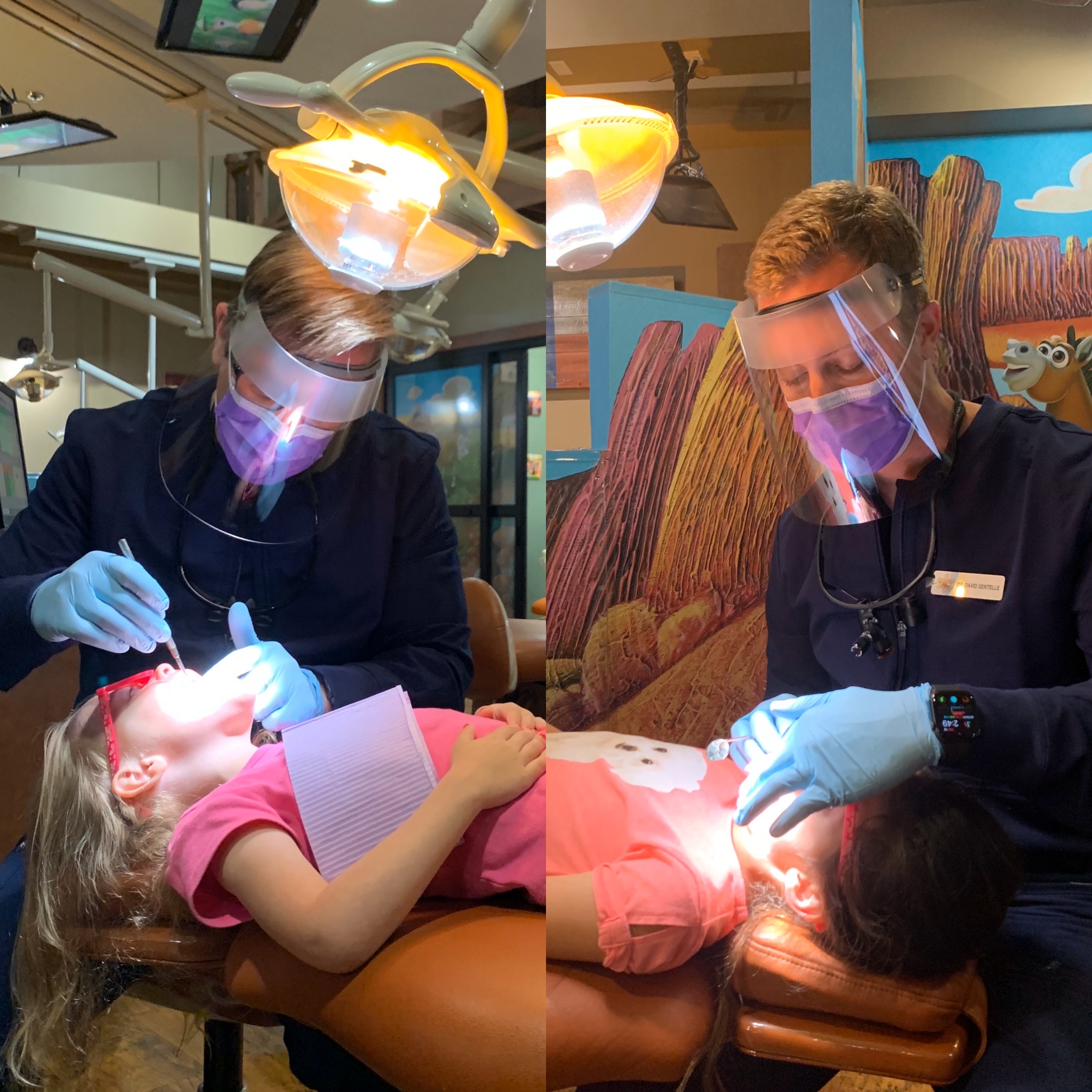 This 2-year intensive pediatric dental training includes:
Treatment of medically compromised and special needs children
Management of developmental and growth issues, as they relate to the mouth, jaw, face, and head
Treatment of children under anesthesia and sedation by dental sedation services
Management of preventive and invasive oral care of children
During this time, a pediatric dentist is honing his or her skills to provide dental care in the least traumatic, most child-friendly and sensitive way possible. Child psychology, childhood development, and understanding and recognizing conditions which require orthodontic care are also a part of their continuing education.
Benefits of Choosing a Pediatric Dentist
Many parents want their children to be cared for by a doctor who specializes in children and children's medical conditions when it comes to their primary care. Children's dentistry warrants the same kind of concern. Children have very different dental issues than adults do. Pediatric dentists are the most highly trained and uniquely qualified medical professionals to treat children's dental problems and maintain their good oral health. Other benefits of using a pediatric dentist include:
Nurturing temperament: Pediatric dentists choose to work with children. They enjoy it! Working with children every day, all day, allows them to keenly understand how to make kids feel comfortable and how to explain procedures and oral care in a way that they can understand.
Staff are trained specifically on management techniques geared toward infants, children, and teenagers
Pediatric hospital affiliations: Pediatric dentists are more likely to be affiliated with pediatricians, children's hospitals, and other specialists who can work as a team in managing your child's overall health, should the need arise.
Specialized pediatric equipment: Smaller equipment is needed for children due to the size of their mouths and the fragile nature of their primary teeth.
Training for special needs children: Pediatric dentists are trained to treat children who are disabled, chronically ill, or mentally challenged. Some conditions require specialized dental care which a pediatric dentist is experienced at giving. Because of this experience, they can also be helpful in treating adults with mental or physical disabilities.
Exceptional knowledge of childhood dental developmental stages: They have extensive knowledge on how children's teeth and jaws should develop. They can provide comprehensive, definitive treatment on all aspects of childhood dental disease, as well as recognize orthodontic concerns. They are highly familiar with the rapid growth and developmental changes associated with adolescent oral care, that is dental care for teenagers.
Kid-friendly environment: Pediatric dental offices are specially designed with children in mind, from the furniture décor to the flavors of toothpaste offered. When children experience a pleasant, comfortable, child-centered environment during a dental visit, trust is established and confidence is promoted. Oftentimes, they even look forward to visiting the dentist!
Services Provided by a Pediatric Dentist
Pediatric dentists provide initial oral health exams, typically recommended to begin as soon as a child's first tooth appears or by his or her first birthday, and continuing every 6 months into adulthood. Your pediatric dentist will advise you on your child's dental development and how to care for your child's teeth. As your child grows, your dentist will help you with teaching your child proper methods of preventive care to encourage a lifetime of good dental health. Other services provided by a pediatric dentist include:
Repairing dental caries (cavities)
Counseling for habits that may affect teeth, such as pacifier use or thumb sucking
Diagnosing and treating developmental problems with teeth
Assessing improper bite and other orthodontic concerns
Providing sports mouth guards to prevent dental injuries
Diagnosing and treating pediatric periodontal disease
Diagnosing and managing oral conditions that can present in association with childhood diabetes, ADHD, asthma, and other medical issues
Providing care for dental trauma in children or injuries, such as broken, knocked out, or fractured teeth
While general dentists do offer many similar services, a pediatric dentist is specially trained to diagnose, treat, and manage these conditions particular to children.
Our two dedicated Pediatric Dentists
Drs. Rubin and Sentelle are two of the few pediatric dental surgeons in the Frisco/DFW area certified with the Academy of Laser Dentistry for Tongue Tie and Lip Tie surgical procedures. They also offer dental sedation services to make young patients feel comfortable and safe. Treatments include oral conscious sedation, IV sedation, and hospital sedation with privileges at Children's Health.
Dr. Rubin completed his Board Certification in Pediatric Dentistry and is a Diplomate of the American Board of Pediatric Dentistry, also serving as past president of the Texas Academy of Pediatric Dentistry. He has extensive experience in hospital dentistry (restorative and cosmetic work under general anesthesia) and spent many hours of procedural work in hospitals and clinics with special needs children including work at both Children's Medical Center and Texas Scottish Rite Hospital. He is a proud husband and parent to 5 children! We guarantee his toothbrushing skills are put to the test every day!
Dr. Sentelle completed his Master's in Public Health (MPH) with Pediatric Dental Specialty Training from Texas A&M Baylor College of Dental Medicine, Children's Medical Center and Texas Scottish Rite Hospital in Dallas. His dental school training was completed at the Medical University of South Carolina in Charleston. He earned his PhD in Biochemistry and Molecular Biology paired with Doctor of Dental Medicine (DMD). He is Board Certified and is a Diplomate of the American Board of Pediatric Dentistry, American Academy of Pediatric Dentistry Member, TAPD Member, TDA Active Council Member, and ADA Member. He has advanced training from the Interdisciplinary Stanford Dental Sleep Medicine Symposium focusing on early diagnosis and intervention of Pediatric Airway and Sleep Disordered Breathing. He has been married for 12 years and proud parent to 4 children! In his spare time, he's involved in his church and loves being outdoors.