Frisco Location
Established in 2002 and growing!
Lonestar Kid's Dentistry Frisco (formerly Frisco Kid's Dentistry) has a new name and new logo! Our Frisco location will continue to serve new and existing children and teen patients, but in addition to the Frisco area, we will now have offices in McKinney and Prosper (coming soon!) Our Board Certified Pediatric Dentists, Dr. Paul I. Rubin, Dr. David Sentelle and Dr. Ashley Orynich, along with their team of Star Deputies, will provide the same 5-star rated pediatric dental experience you've come to expect!
At Lonestar Kid's Dentistry, we're committed to providing quality dental care and customer service in a fun, educational environment. We believe a key ingredient in children maintaining good health is parental involvement! Our goal is to educate both parents and patients to create life-long, positive dental habits and healthy smiles.
Frisco Location:
6801 Warren Pkwy, Ste 115
Frisco, TX 75034
214-618-5200
Get directions >
We Offer:
Pediatric Dental Services
Treatment for Children with Special Needs
Tongue Tie and Lip Tie/Infant & Children
Frenectomy procedures
Teen Dental Care
Sedation Dentistry
Postoperative Care
Office Hours:
Monday-Thursday | 8:30 am-5:00 pm
Friday | 8:30 am-1:00 pm
Saturday-Sunday | Closed
For inclement weather, if the schools are closed, we will be closed.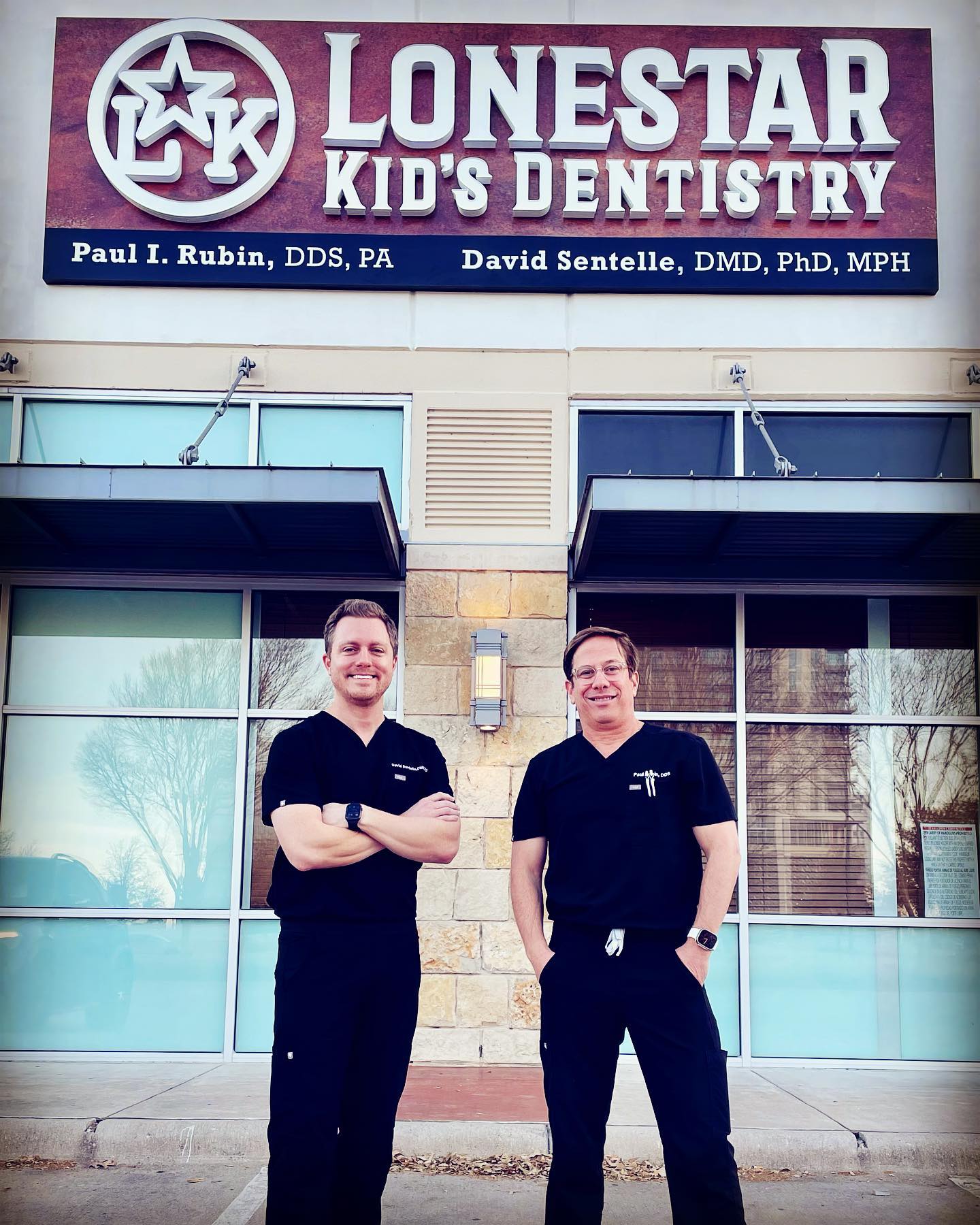 Tour our Frisco location!
Our western themed office is designed to make your child's dental visit feel unique and fun. Our team is motivated and inspired to touch the lives of all who enter our doors. We have games and movies for kids, coffee/beverage bar for parents, a private nursing room/infant frenectomy room for moms, private exam rooms, and a large open exam area for parents to come back with their kids.
Stop by and say "Hi"
Feel free stop by and chat with any of our friendly deputies to get your questions answered, take an actual office tour, or schedule an appointment. We're conveniently located in Frisco just off the Dallas North Tollway and Warren Parkway, across the street from The Star in Frisco!